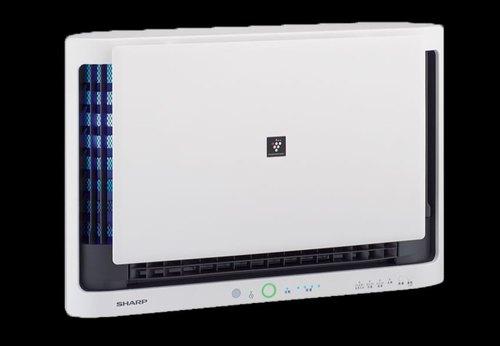 25,000HighDensityPlasmaclusterIonTechnology-
*  Emits high density ions of 25,000ions/cm3(High Operation).  The new Front Tilted design with Inlet optimizes the performance of the product by improving airflow (air suction, air out flow and air delivery structure).
*  High Efficiency Enveloping Airflow-Efficiently do the air purification with two (2) fans and three (3) outlets. Plasmacluster ions released throughout the room from the air outlet on the left and right along the wall on both sides, also from the lower portion of the outlet to the front.
*  Equipped with HEPA Filter–cancollect99.97%ofdustparticlesassmallas0.3micron.
Compact Design & Wall-Mounted Type–the unit can be mounted on the wall or can be set upon the floor by itself.
Suitable for:
•Meeting Rooms and Waiting Rooms
•Hotels
•Kindergarten and Nursery Schools
•Elderly Care Facilities
WHERE TO BUY